The Quiet of the Snow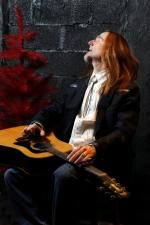 released 2006
Photo by John Mazlish
This seasonal Winter song will be available soon as download-only.

It appears on the Hudson Harding Sampler, Vol. 1: Happy Holidays, along with standout Christmas songs from Hudson Harding's other radio clients--Amy Speace, Zoe Mulford, David Morreale, Greg Greenway, The Dreamsicles, Erik Balkey, and many more wonderful artists.

The full 16-song sampler is available on CDBaby.com.


Written by Pat Wictor
Produced by Tom Prasada-Rao

PW: vocals, acoustic guitar, lap steel, acoustic lap slide
Tom Prasada-Rao: keyboard, percussion, vocals
Denise O-Brien: vocals